Pet Food Assistance
It is a challenging economic time for many community members.
To help support our community of pet families, the ARLGP provides pet food to those in need of temporary assistance.
ARLGP PET FOOD PANTRY PICK-UP HOURS: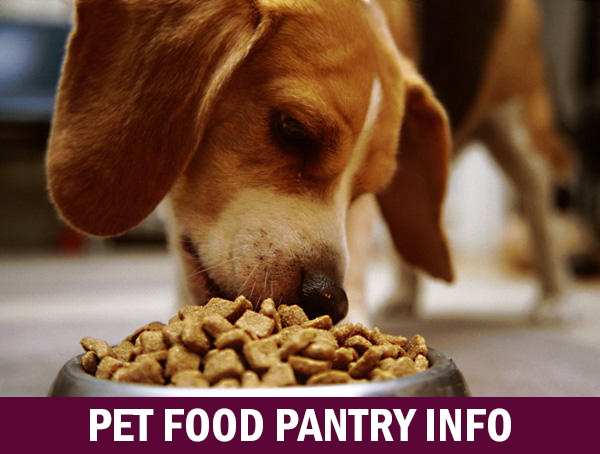 The ARLGP Pet Food Pantry weekly pick-up hours are:
Tuesdays: 3-5PM
Thursdays: 3-5PM
Saturdays: 3-5PM
PLEASE REGISTER TO PARTICIPATE: We are asking that all Pet Food Pantry clients to complete our new online registration form prior to their first pick-up. A registration form must be completed for each participating household.
TO ORDER FOOD: When you are in need of food, please complete our online Pet Food Pantry Form, and select your desired pick-up day/time. We ask that you complete the order form EACH TIME you need to pick up food. We are asking for orders to be submitted before 2PM due to high volumes.
If you need assistance ordering food, you can call us at (207) 854-9771 and leave a message.
TO PICK-UP FOOD: When arriving to pick up your Pet Food Pantry order, please park in our front adoption center entrance lot and come to the front desk in the lobby. If you are here after 4PM, there is a doorbell to ring for service.
---
ANI-MEALS ON WHEELS PROGRAM
The ARLGP is proud to partner with Southern Maine Agency on Aging (SMAA) to provide Meals on Wheels recipients in the Greater Portland area assistance with pet food when needed. To learn more about the Ani-Meals on Wheels Program, please contact your SMAA site coordinator.
---
- back to top -