Humane Education Programs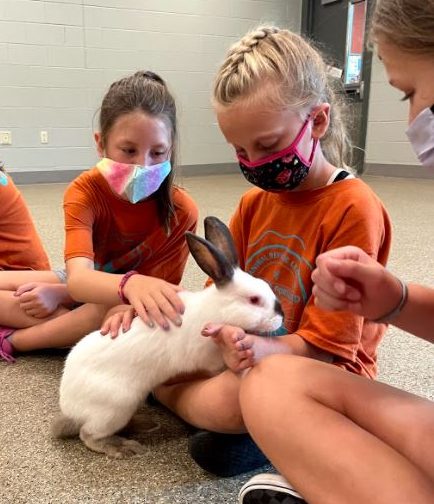 At the ARLGP, we believe that in teaching our community kids at a young age to be responsible pet owners and advocates, we are ensuring animals will be humanely treated and cared for well into the future.
Our Humane Education offerings are centered around a curriculum of compassion and kindness. Check out our current offerings below!
Junior Volunteer Days at the ARLGP
Our junior volunteer days offer youth the opportunity to experience shelter life hands-on with activities and projects that support every aspect of the facility. Learn more about our Junior Volunteer Program here >
---
Birthday Parties
Celebrate your birthday in the most fur-tastic way! ARLGP birthday parties include two hours of programming and festivities in our humane education classroom. Learn more about our current birthday party options >
---
Unleashed Camps
The ARLGP hosts camps for kids throughout the school year, typically during the summer break and during school vacation/holiday weeks. Learn more about upcoming camp offerings here >
---
Scout Programs
The ARLGP offers a variety of programs for scouts looking for badges, as well as service designations. Learn more about our current offerings here >
---
Connect with our Humane Education department
Interested in learning more about a program, or have questions about ways to get your child involved in our mission? Connect with our Humane Educator, Darci Bloemendaal, at education@arlgp.org or (207) 517-3939.
---
- back to top -