Unleashed Camps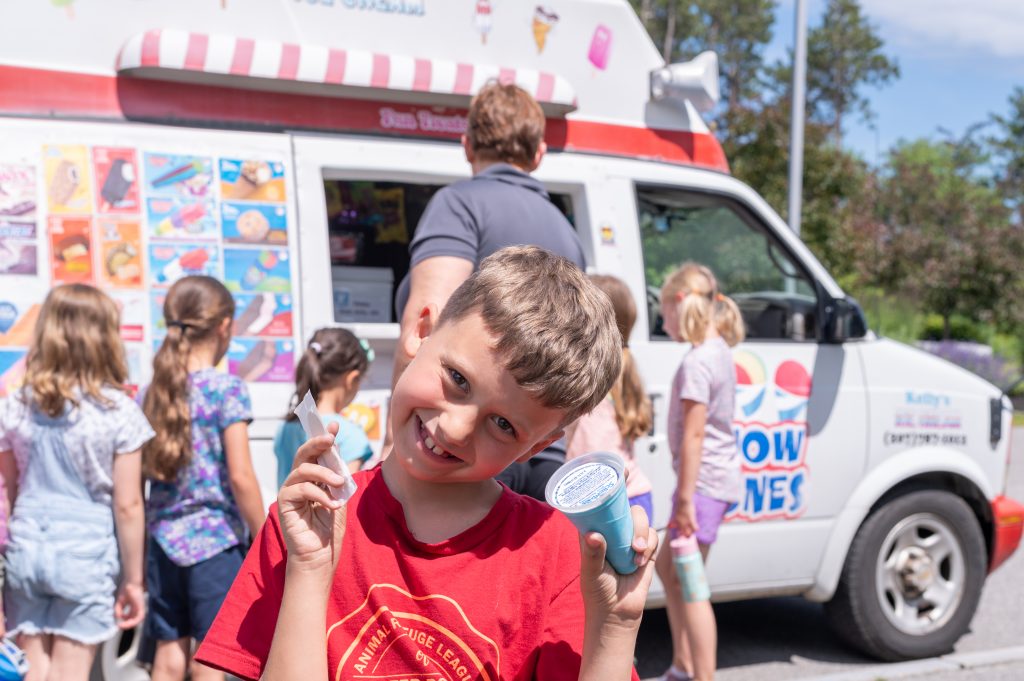 Have an animal-loving kiddo in your family? Don't miss sending them to our Unleashed Camps during school vacation weeks and summer break!
Both educational and fun, camp programming is designed to teach children age-appropriate animal welfare topics and curriculum. Daily activities include hands-on interactions with shelter animals, educational games, arts and crafts projects, guest speakers, and more. Camps are held in our humane education classroom at our adoption and community center.
---
SCHOOL VACATION CAMP
We offer vacation camps during the December, February, and April school breaks, as well as one-day camps on school holidays.
Registration for these camps typically opens a month in advance and camps generally fill quickly.
---
SUMMER CAMP
Our annual summer camp is the cat's meow! Each week is designed for specific grade levels with age-appropriate lessons, experiences, activities, and field trips for campers.
CAMP SESSIONS & INFO
Each camp session (one week) costs $375 per child. Daily camp time runs 8:30am-4:30pm.
Each camp week will include two field trip days (usually Tuesday and Thursday).
To view weekly field trips and guest speakers, click here.
Campers will be transported in two ARLGP passenger vans driven by our camp staff for one field trip. The other field trip utilizes a passenger bus driven by a professional transportation company.
All camps take place in our in-shelter classroom and are led by two full-time staff members and camp volunteers/assistants.
Please choose your camp session based on the grade your child is entering in the fall of 2023, as daily lessons, field trips, and guest speakers are tailored to be appropriate for that age group.
Daily snacks (AM and PM) will be provided. Campers are required to bring their own lunch, water bottle, and any additional snacks they want.
Campers will have daily exposure to common allergens such as peanut butter, hay, and pet dander. If your camper has strong reactions to any of these, please reconsider enrolling them in our program.
2023 Camp Schedule:
CAMPS FOR GRADES K-2
June 19-June 23-this session is full
July 17-July 21-this session is full
CAMPS FOR GRADES 3-5
July 10-July 14-this session is full
July 24-July 28-this session is full
August 7-August 11-this session is full
August 14-August 18-this session is full
CAMPS FOR GRADES 6-8
June 26-June 30-this session is full
July 31- August 4-this session is full
August 21-August 25-this session is full
*If you would like to be placed on our waitlist for a weekly camp session, please email us at education@arlgp.org. Include the week you are interested in, your child's first & last name and their age/grade for the fall of 2023.
---
- back to top -