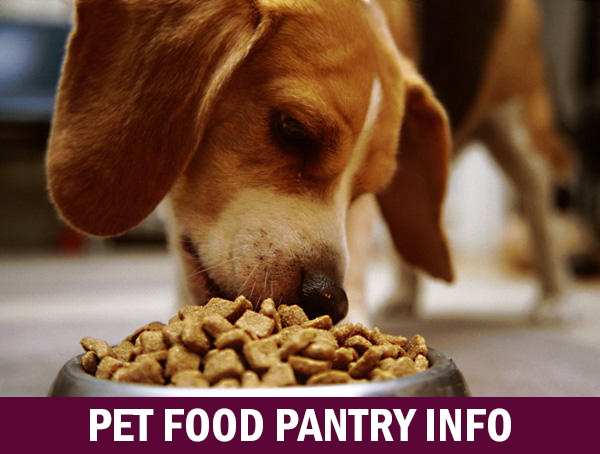 During the COVID-19 crisis, we are here to support our community of pet families. During these difficult times, we are expanding our Pet Food Pantry hours and adjusting the process to keep you and our team safe.
Currently, our Pet Food Pantry will be available for community members daily between 9am-4pm. If you are in need of dog or cat food, we ask that you call us at (207) 854-9771 at least 1 hour before you plan to stop by to tell us your name and what supplies you need (please leave a voicemail in our general voicemail box containing this information if nobody answers your call). Our staff will get your supplies together and leave them with your name on them on a table outside our ADMISSIONS/CLINIC entrance on our lower level.
Please note: if you are a first time Pet Food Pantry participant, we will need you to fill out a registration form at the time of your first pick-up. When you call to place your first request, please inform our staff at that time that this will be your first pick-up so that they can have the registration form ready for you.
We are also working with the following local food pantries to supply pet food. If you are a client at one of these pantries, please contact them to see the availability of pet food: Town of Cumberland Food Pantry, Town of Standish Food Pantry, South Portland Food Cupboard and North Yarmouth Congregational Church Pet Pantry.