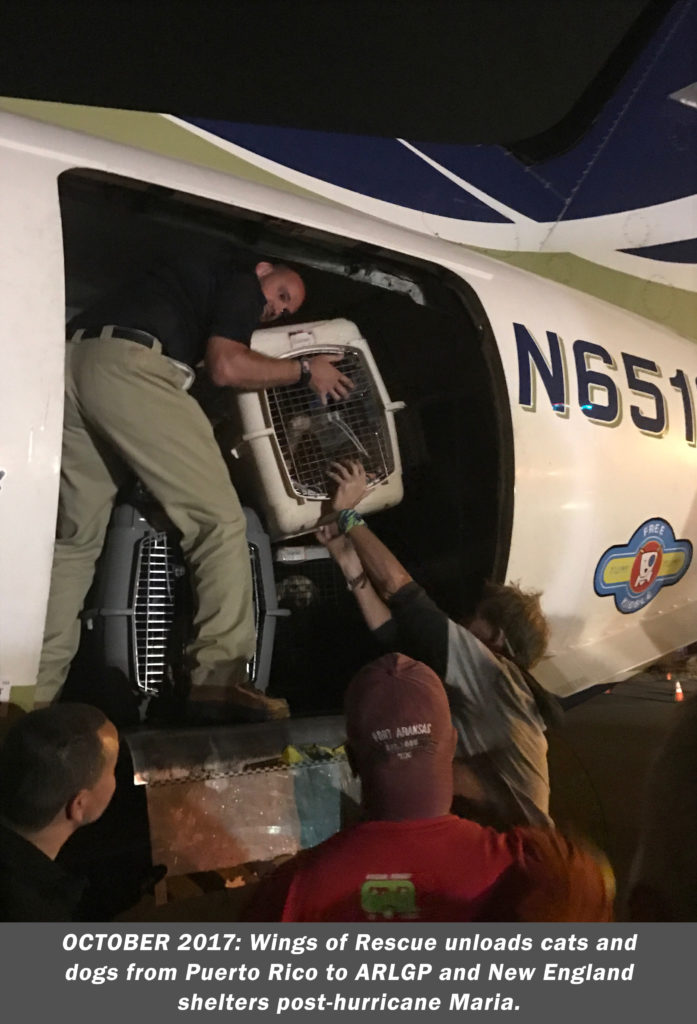 Today we will be welcoming more than 50 cats and dogs displaced by Hurricane Dorian in the Bahamas.
This charter flight of animals is coordinated and conducted by Wings of Rescue (WOR), a 501(c)3 nonprofit with the mission of flying endangered pets from high-intake shelters and natural disaster locations to high-adoption shelters. Since its creation, WOR has flown more than 38,000 animals to safety.
On Friday's flight, WOR will land at Northeast Air Terminal at Portland International Jetport. WOR CEO and President, Ric Browde, will be accompanying the pets on this flight from Nassau, Bahamas, making stops in Fort Lauderdale, FL and Brandywine, DE before arriving in Portland.
We will make every attempt to live stream the arrival and offloading of the pets on our Facebook page this afternoon. Please stay tuned!
We are honored to collaborate with other responding Maine shelters including Animal Welfare Society, Midcoast Humane, and Pope Memorial Humane Society (Thomaston, ME), to find these pets loving homes in Maine.
This flight was made possible by the generosity of the International Fund for Animal Welfare (IFAW) and PetSmart Charities.