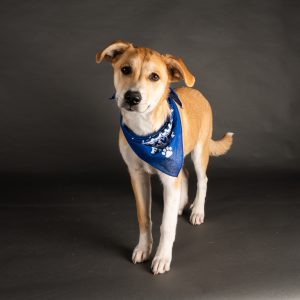 We're absolutely excited to announce that we have an ARLGP puppy in Animal Planet's Puppy Bowl XVIII. This is our fifth appearance in the biggest (and furriest) game of the year.
Our pro-bowler, Emily, is a husky/great pyrenees mix. She will be pawing the field on Team Fluff, ready to help take home the Lombarky Trophy. We think her fancy paw work and toy catching abilities will make her a prime touchdown scorer. She's quick, scrappy, and ready to pounce out her competition.
Be sure to watch Puppy Bowl XVIII on Sunday, February 13th at 2pm to root for our Maine girl! Puppy Bowl XVIII airs on Animal Planet, or stream it on Discovery+
See the full Puppy Bowl starting line-up here.