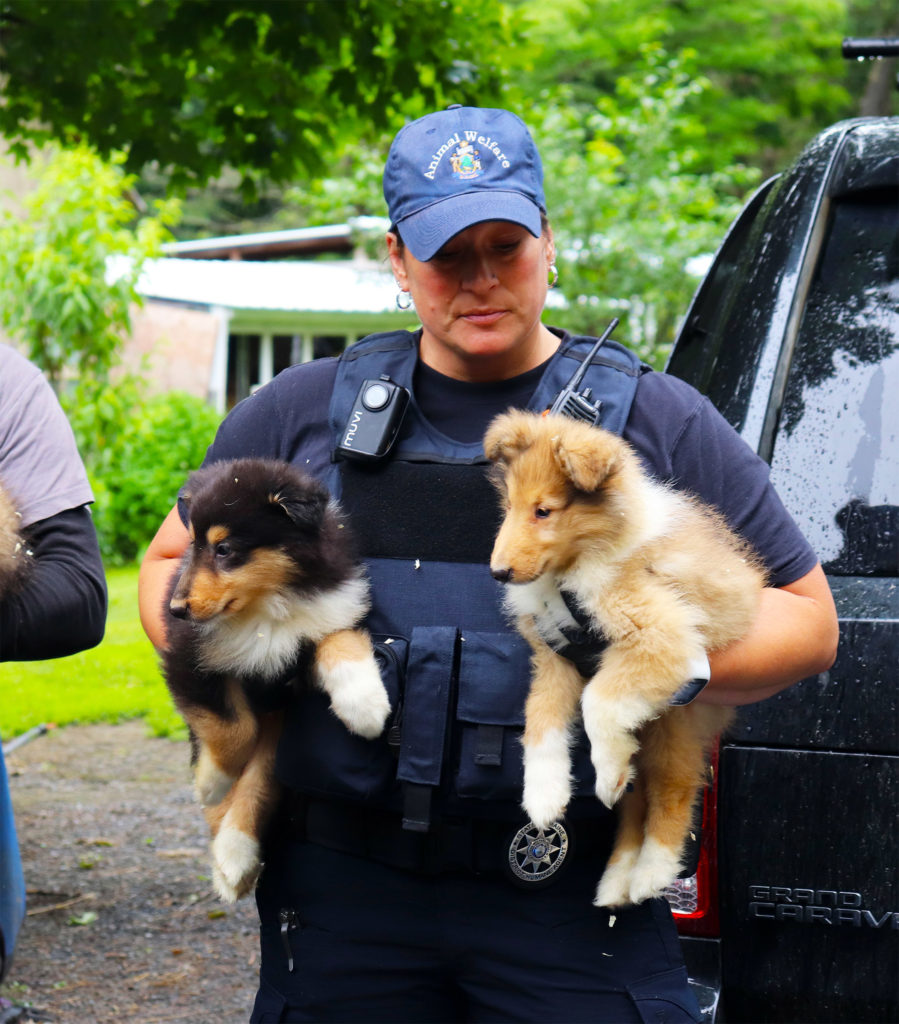 As an emergency response partner to the State of Maine Animal Welfare Division, the Animal Refuge League of Greater Portland assisted the state in the seizure of 80-plus animals on Tuesday, July 23rd, from Solon.
The animals currently in our care that are part of this investigation are receiving medical and behavioral treatment and support from our team of staff, veterinarians, volunteers and foster families.
They are currently classified as evidence and are not available for adoption. They are likely to be in our care for an extended period of time. We respectfully request that the public refrain from inquiring about the adoption status of these animals at this time.
To help support these animals, donations of the following items are needed and appreciated:
Dry puppy food (dye-free)
Canned puppy food
 Dry adult dog food (dye-free)
Canned dog food
Dog toys
Puppy pee pads
Donations of funds to support our life-saving work can be made here.