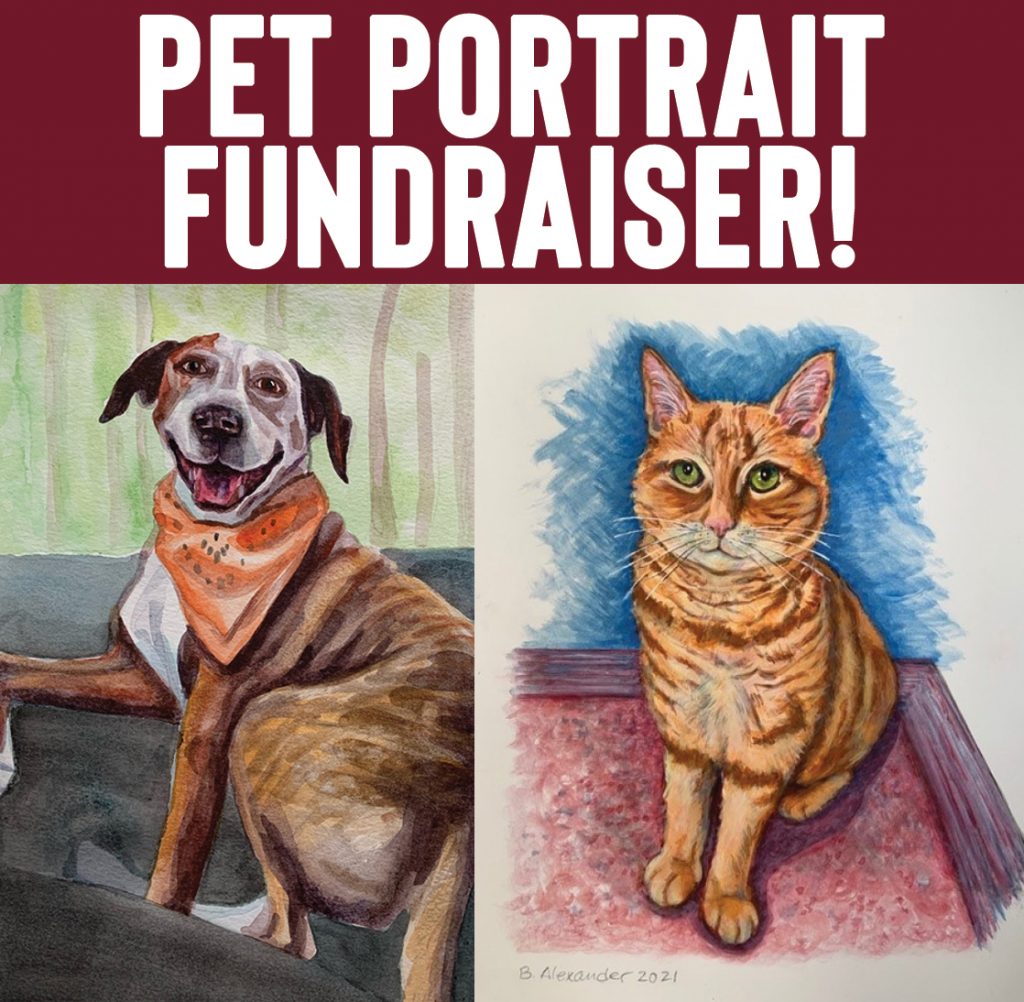 If you missed out on our last pet portrait fundraiser, fear not! This popular fundraiser is back, just in time for holiday gift shopping.
How does it work? Click over to secure your pet portrait (or two, or three). After you check out, you'll receive an email requesting a photo and some basic information about your pet. We'll assign your photo to one of our volunteer artists who will create a portrait by the beginning of December. We'll then ship the portrait to you (or the person you are gifting it to).
The fun part? The surprise!
Our volunteer artists range from creative teens to graphic designers and professional painters! Their mediums vary from watercolor, oil pastel, digital art, color pencil and more.
This round of pet portraits has sold-out!