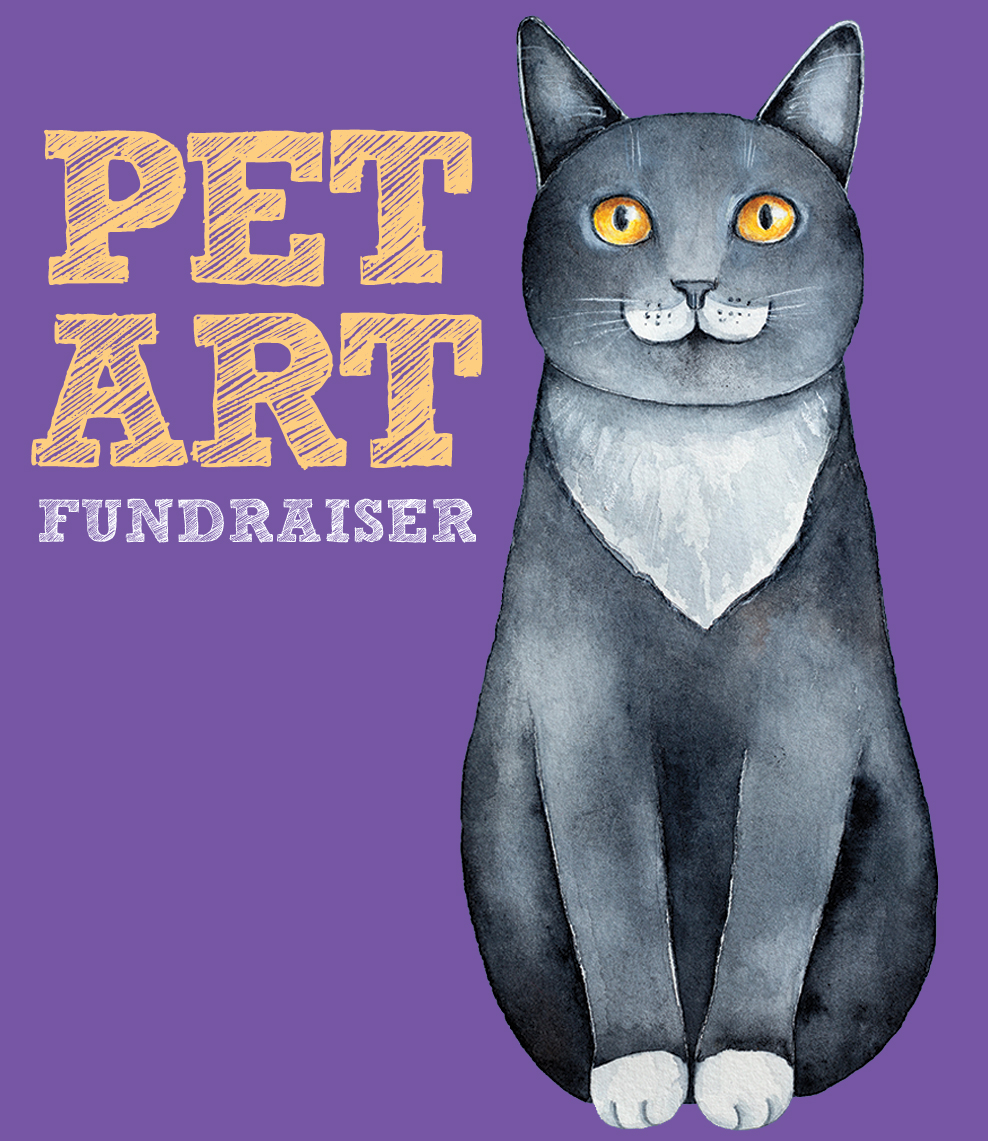 3/20/21, 4PM UPDATE: We have sold out of pet portraits! Huge thanks to everyone who signed up. 
We are so excited to launch our Pet Art Fundraiser, a fun way to support our work and receive a one-of-a-kind portrait of your beloved pet.
How does it work? Click over to our website here and sign up. Each pet portrait is $30 and includes shipping.
Once you register, you will receive an email address to submit a photo of the pet you want to feature. We'll then assign your pet to one of our 80 volunteer artists to draw, paint or illustrate. They'll wrap up their creativity by April 26th, and we'll promptly ship them out to your desired recipient. (We think these would make great gifts for Mother's or Father's Day!)
Who are our artists? Our team of creators range in talent from hobby artists to full-time professionals. You could get an acrylic painting, a digital print, watercolor creation or a colored pencil masterpiece. The fun part is the surprise of it all! Art pieces will be roughly 9X12 in size.
And, your generous participation will help support our animals in the absence of our in-person fundraising events.