Our time in Puerto Rico was incredibly inspiring and emotional. Joining our friends from All Sato Rescue, we experienced hands-on what their team of dedicated volunteers do each and every day. Here's a recap of our journey:
We arrived Wednesday afternoon and got settled in. At 8pm, we headed to the cargo area of an airline to assist with the loading up of 32 dogs to head to one of ASR's Florida partners. At the ARLGP, we see the end of this process, so it was fascinating for us to see how much time, energy and manpower it takes to prepare the animals for their trip. One after another, foster families pulled in and handed off their foster pets. The volunteers took time and patience placing each in an airline carrier, filling bowls full of water and ice, to ensure they had something to drink throughout their travel. After more than an hour of work, the crates were loaded into the terminal, ready for their trip to homes.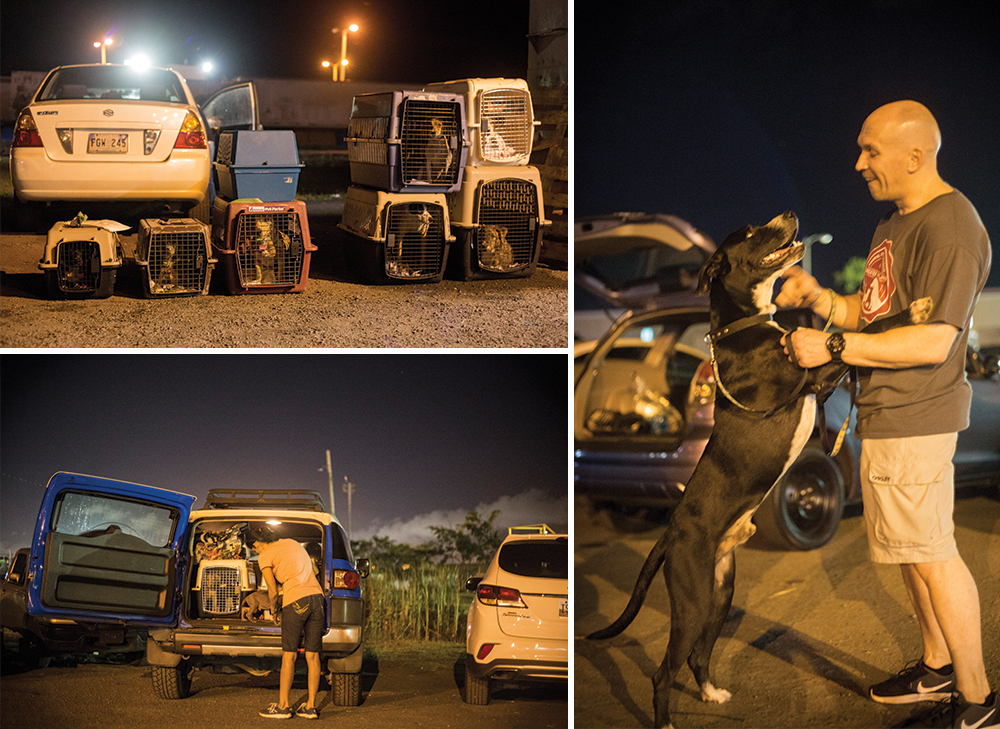 On Thursday, we hit the ground running. We drove about two hours west, outside of San Juan. We traveled up narrow and winding roads to a more mountainous region, where we pulled into the gated property of a local couple. 15 years ago, Lillian and her husband started rescuing abandoned dogs. Now, their sanctuary has more than 150 dogs in their care. All are spayed/neutered and vaccinated, and receive food, water, exercise and shelter from the sun. After hurricane Maria, their property lost electricity and running water for five months. Luckily, they have a stream in their yard and were able to use buckets to transport water for cleaning and feeding.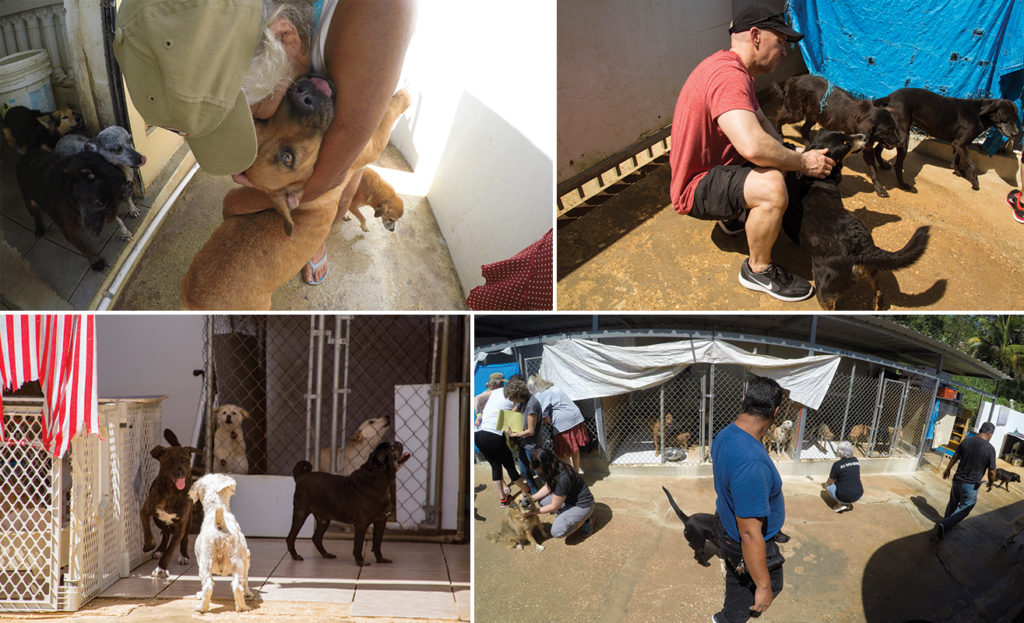 What surprised us most was the friendliness of the dogs. They were always wagging, and happy to meet us. Their excitement showed with barks and smiles. What Lillian and her husband have accomplished is truly remarkable. The care these dogs have is vastly different than other stray and abandoned dogs on the island.
When we departed, we traveled an hour back east to the coast. Beaches in Puerto Rico are common "dumping sites" of abandoned pets. Because of this, volunteers of ASR have established feeding routes and make two stops a day at each location to leave food and water. The dogs know the sound of the car and voice of the volunteer designated to them.
The first feeding site we visited was home to more than 100 feral-like dogs. They are somewhat friendly towards people, but are not dogs that are accustomed to homes. They may have started as abandoned pets, but they have reproduced in such large quantities, and have lived on their own for so long, that they are most comfortable in their pack on this property.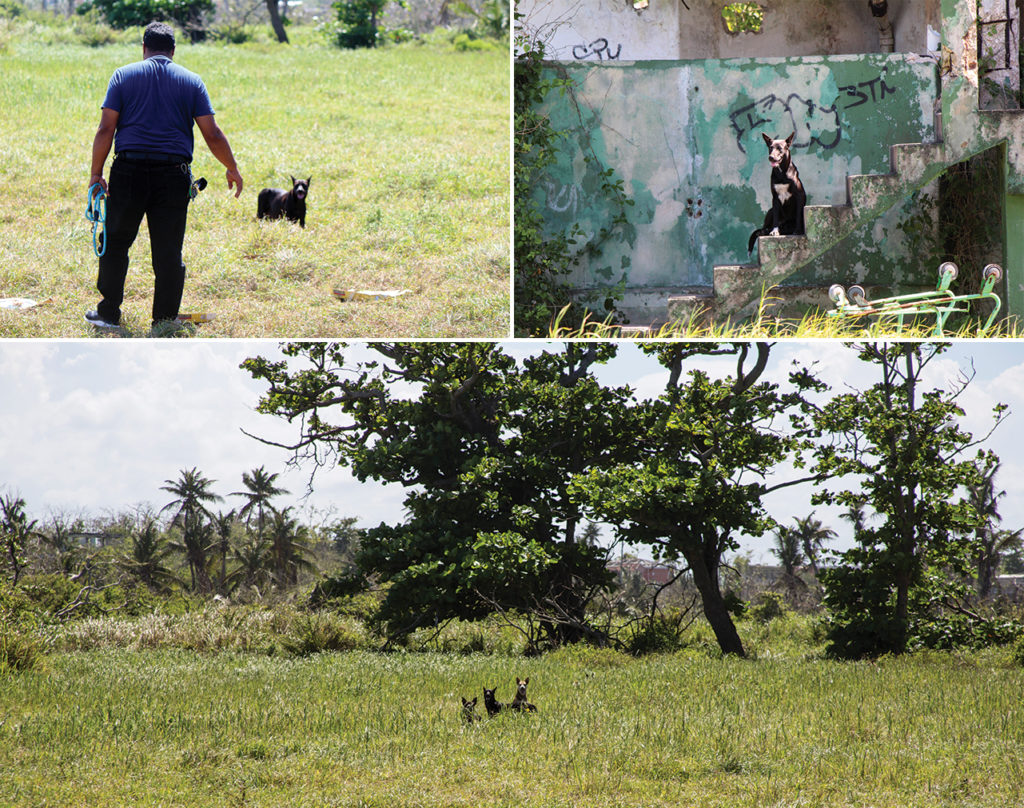 We drove five minutes up the road to visit a feeding station on the beach. We quickly saw a female Chihuahua in an area of brush and debris, who had clearly given birth recently. We leashed up mom and dug deep into the shrubbery, where we found six young puppies. It took several of us to get each out of their nest, but we succeeded.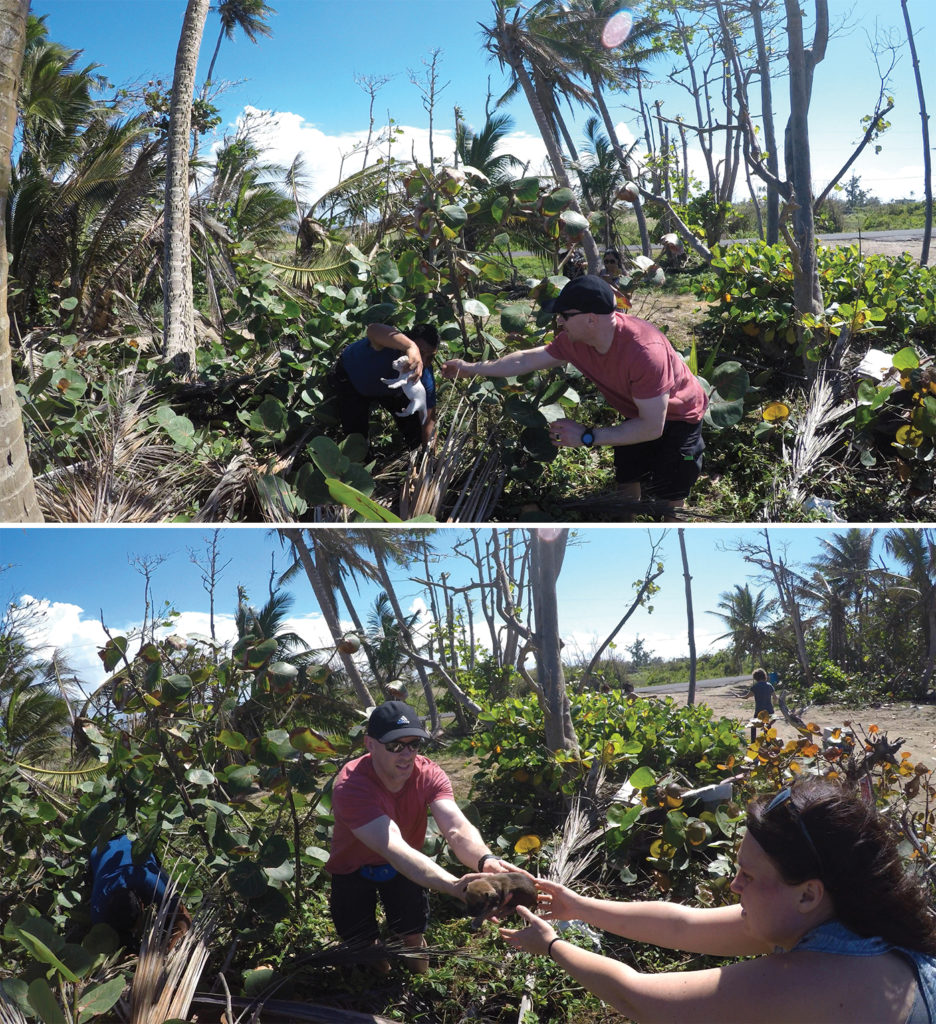 On our way to the last feeding station, a local woman alerted us to another mother dog on the beach. Similar to the first mom, this dog had dug a nest in some tree roots and brush, where she had two puppies stowed away. We had one remaining kennel in our car, so we safely got them in and headed to a local veterinary hospital, where they will stay until they are placed in ASR foster homes.
On Friday, we visited the Humane Society of Puerto Rico (HSPR), a private nonprofit animal shelter located 20 minutes outside San Juan. Their executive director, Maritza, took us on a tour and showed us the impact of hurricane Maria. Luckily, they evacuated all of the animals ahead of the storm but received tremendous flood damage. Because of the frequency of flooding, animal kennels have both a lower and upper enclosure. Every night pets are moved to their upper enclosure in case water comes in overnight, so they remain safe.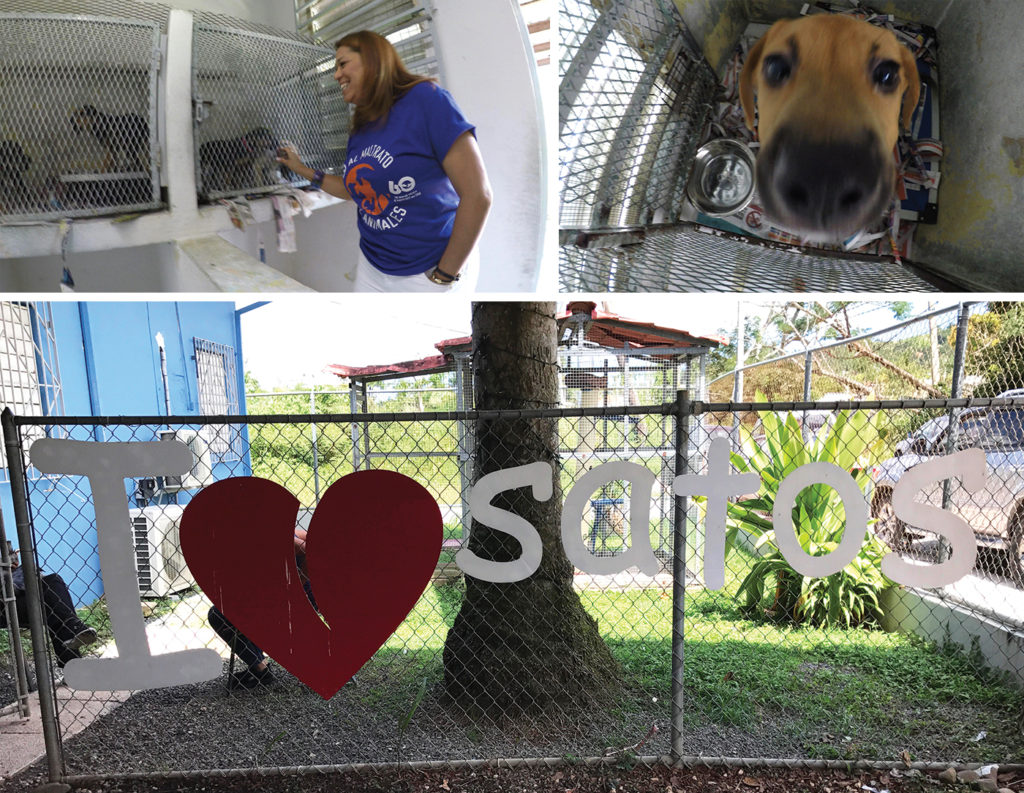 HSPR spays and neuters 6,000 animals annually to help control animal overpopulation on the island. Their shelter mostly consists of animal surrenders, which happen every day. Often, they'll arrive to work with animals tied to their door or left on their property. They are able to maintain a manageable amount of animals through transport and adoption. While transport to shelters like the ARLGP helps them make room, they know that spaying/neutering and education are key to solving the problem.
On Sunday, we departed back to Maine, with six puppies and four adult dogs in tow. These dogs had been in the ASR foster system, and have been vaccinated and cleared to make the trip back with us. We anticipate the majority of them will be available for adoption on Saturday, April 14th.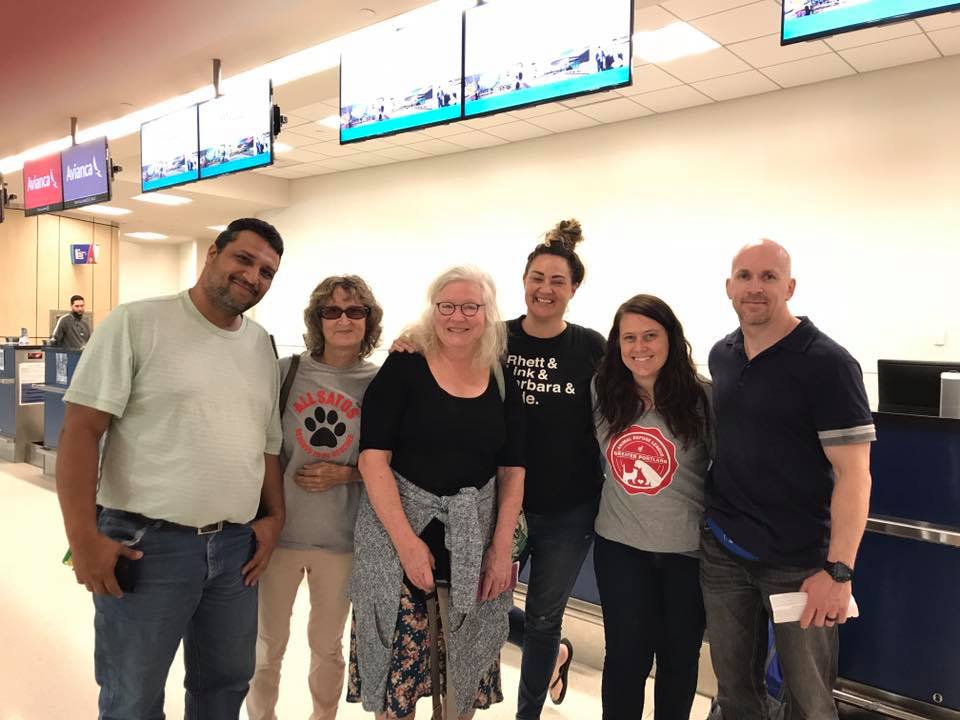 In total, we rescued three moms and eleven puppies while on-the-ground. Sadly, one puppy was too ill to survive and passed away at the vet after arrival.  A reality that All Sato Rescue sees regularly, but was heartbreaking for our team. The rest continue to be monitored and will make the journey to the ARLGP once they receive state-required vaccinations and health certificates and have been cleared by the vet. It will be at least two weeks for some, and up to six weeks for the rest. We also worked with Lillian to welcome some of her sanctuary dogs once they are vaccinated and ready. We will keep everyone updated as these dogs make their way to us.
We would like to extend a very heartfelt thank you to ASR for showing us life for animal welfare and rescue in Puerto Rico. We leave with an abundance of appreciation and knowledge, and look forward to continuing our life-saving partnership and helping more satos in need.
HELP US SAVE LIVES. MAKE THE MATCH.
Want to support life-saving collaborations like this? Right now, every donation up to $10,000 will be matched dollar-for-dollar. Make a gift today and help us save lives. No gift is too small.