After-School Clubs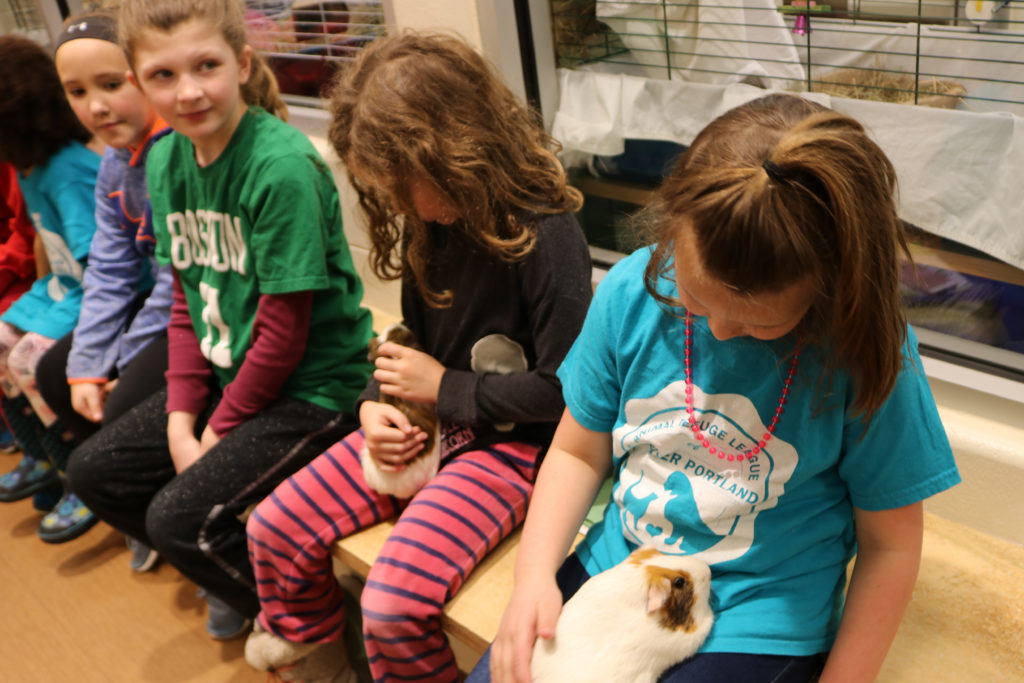 The ARLGP will be providing an after-school and remote learning program to Westbrook Middle School (WMS) students beginning the week of September 14th and running through Friday, January 29th (the completion of the second quarter).
We ask that parents commit to the entire two-quarter timeframe, based on the Westbrook School Department calendar. The ARLGP can automatically charge your desired credit card on a weekly, bi-weekly, or monthly basis.
CARE OPTIONS:
Afterschool care (select one based on your child's WMS group):
After-school students must enroll in both weekdays assigned to their school group.
The cost for both days is $40/week per student.
After-care runs from WMS school dismissal until 5:30pm.
ARLGP after-school programming will be closed on school designated holidays:

10/12 (Indigenous Peoples Day)
11/11 (Veterans Day)
11/26 (Thanksgiving)
1/18 (MLK Day)

PM snack is provided
A maximum of 12 students will be enrolled each day
Group A after-school days: Monday & Tuesday
Group B after-school days: Wednesday & Thursday
Friday remote learning care:
The ARLGP classroom will be a remote learning and full day care site for middle schoolers, alternating weekly between groups A and B.
The cost for full-day Friday care is $40/Friday per student.
Friday care runs from 8:30am-5:30pm.
ARLGP Friday programming will be closed on school designated holidays:

11/27 (Thanksgiving break)
12/25 and 1/1 (December school vacation)

ARLGP Humane Educators will support students during their remote learning AM session and design shelter/animal lessons, projects, and activities for the afternoon.
AM and PM snack are provided, students will need to bring their own lunch
A maximum of 12 students will be enrolled each Friday
Group A assigned Fridays: 9/18, 10/2, 10/16, 10/30, 11/13, 12/11, 1/8, 1/22
Group B assigned Fridays: 9/25, 10/9, 10/23, 11/6, 11/20, 12/4, 12/18, 1/15, 1/29
REGISTRATION:
PAYMENT OPTIONS:
The ARLGP will auto-charge your credit card weekly, biweekly or monthly. Let us know which you prefer on the registration form.
Registration Fee: The ARLGP collects a non-refundable $25 registration fee to help offset the administrative costs of coordinating registration. This fee is not applied to the enrolled student's weekly tuition cost.
COVID-19 PROTOCOLS:
Programming will happen in the ARLGP in-shelter classroom. We know that safety and sanitation are of the highest importance. The ARLGP is deep-cleaned every morning with a veterinary disinfectant called Rescue. Rescue eliminates all bacteria and disease that can be present in shelter/veterinary environments, including COVID-19. Our classroom space is also cleaned and sanitized each night by a professional cleaning company. We have created a classroom-specific sanitization plan to utilize throughout each student day that includes disinfecting our classroom bathrooms hourly, and sanitizing all objects handled at the end of each day (markers, paint brushes, balls, books, etc.). We are proud of how clean our facility is on a regular basis, and we have taken as many additional steps as possible during this time.
Questions about this program?
Contact our humane education department at education@arlgp.org or (207) 517-3939.
---
- back to top -