On Wednesday, April 4th, two ARLGP team members and two volunteers will depart to San Juan, Puerto Rico to help with post-hurricane, on-the-ground animal rescue.
Conditions for pets on the island have reached a critical state in the aftermath of hurricanes Irma and Maria. While it is impossible to determine how many stray and abandoned pets perished in the hurricanes, we know that the overpopulation problem continues as affordable spay/neuter clinics have struggled to reopen due to lack of power and resources.
Joining our partner, All Sato Rescue (ASR), we'll spend five days and four nights experiencing hands-on the plight of animals on the island. We'll head to "dumping sites" where dogs are abandoned daily to trap animals in need to send to ASR foster homes, for eventual travel to the ARLGP.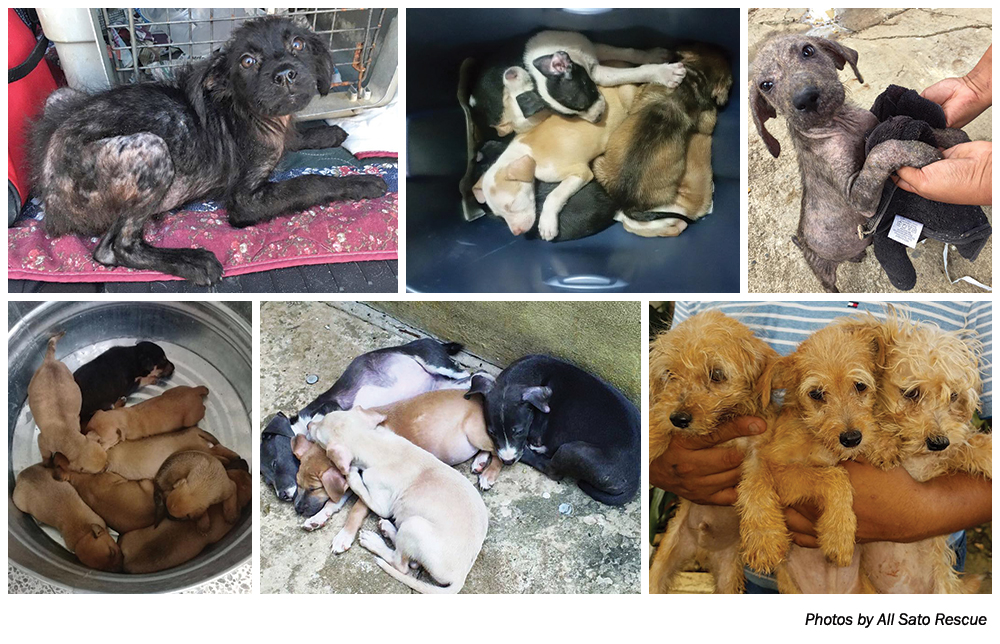 We'll also visit the island-run shelters, where without the help of groups like ASR, the fate of the animals is almost always euthanasia.
We plan to document our trip daily on our facebook page with live videos from on-the-ground, so you can follow along and see firsthand the animals we meet and rescue. We're excited to make this trip to support ASR and to make an impact on island pets in need of refuge. We'll also feature our experience and photos in next Saturday's Morning Mews. Please join us on this journey.
WANT TO HELP US MAKE A DIFFERENCE FOR PETS IN NEED? MAKE THE MATCH.
Our April Match Campaign kicks-off today. Every dollar donated will be matched, up to $10,000. No donation is too small, make a matched gift today and help us continue our life-saving work.