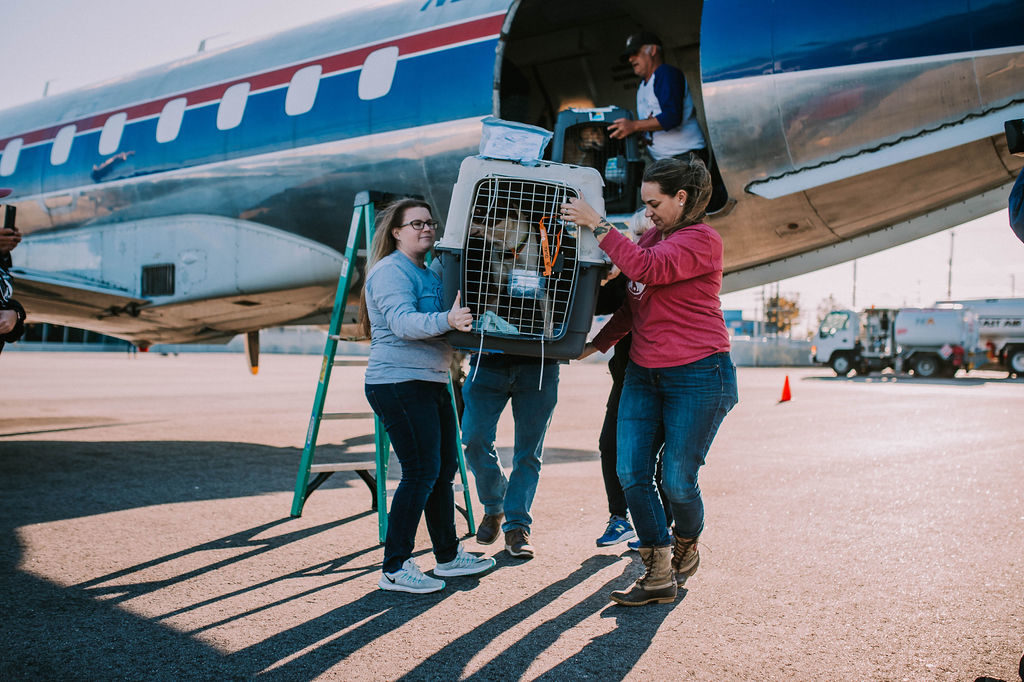 On Friday, December 27th, the Animal Refuge League of Greater Portland (ARLGP) will welcome more than 120 cats and dogs via Wings of Rescue. A collaborative effort through the Coalition for Tulsa Pets, all 120 animals have been chosen from five Oklahoma-based municipal shelters and nonprofit rescues working to save lives in Tulsa.
This charter flight of animals is coordinated and conducted by Wings of Rescue (WOR), a 501(c)3 nonprofit with the mission of flying endangered pets from high-intake shelters and natural disaster locations to high-adoption shelters. Since its creation, WOR has flown more than 40,000 animals to safety.
On Friday's flight, WOR will land at Northeast Air Terminal at Portland International Jetport. Other responding Maine shelters include Animal Welfare Society (Kennebunk), Bangor Humane Society (Bangor), Greater Androscoggin Humane Society (Lewiston) and Humane Society Waterville Area (Waterville). Also responding is the New Hampshire SPCA (Stratham, NH).
The flight is funded by nonprofit GreaterGood.org in partnership with Freekibble.com and Wings of Rescue.