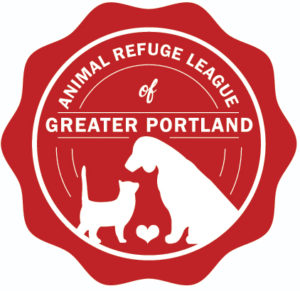 We want to take this opportunity to thank everyone who has reached out and asked how they can help the ARLGP help animals impacted by Hurricane Harvey.
We are currently on standby to help and support animals displaced by Harvey. We are in a fluid situation and monitoring the homeless pet situation in Texas and Louisiana, as well as other impacted regions along the Gulf Coast.
The ARLGP is a proud emergency placement partner with national animal welfare organizations HSUS and ASPCA as well as a network partner to Best Friends Animal Society, who have all deployed teams to the impacted areas to assess and identify the needs of their partner shelters and to assist with the evacuation and sheltering process. We are hearing from our contacts on the ground that logistically these efforts are working well, and lots has been learned since Hurricane Katrina and the animal evacuation protocols put into place by FEMA.
As you can imagine, the situation is evolving as shelters in these areas assess the number of animals in need and their capacity to care. Animals in shelters in the area of Harvey awaiting adoption will be relocated to other organizations across the country in order to free up space for animals displaced by evacuations. Animals found as stray/abandoned will be held in local facilities until they can be reunited with their families. This is a lengthy process, and the need will continue and grow throughout the next several weeks.
We are also in daily contact with our rescue and transport partners in Arkansas, Mississippi, and Louisiana. Shelters and rescues are responding rapidly and proactively to clear space in anticipation of an influx of displaced pets. We are working diligently with them to respond to the need as soon as they call upon us.
We want our community to know we are doing everything in our power to support animals in need during this national crisis. We will keep everyone updated as plans unfold, and as animals make their way to the northeast. Thank you to everyone who has reached out to offer support. As a life-saving organization, we couldn't do what we do without this amazing community.
How can you help?
Learn about becoming an ARLGP foster family. Our network of foster families is a lifeline to the ARLGP in situations like Harvey. Learn more about our foster program now >
Adopt a pet. If you have been considering the addition of an animal to your family, there is no better time than now. Animals adopted from our facility help clear up kennels and space for new animals to arrive through our partners in the south. To learn about our adoption process and to see available animals in need of homes, visit arlgp.org.