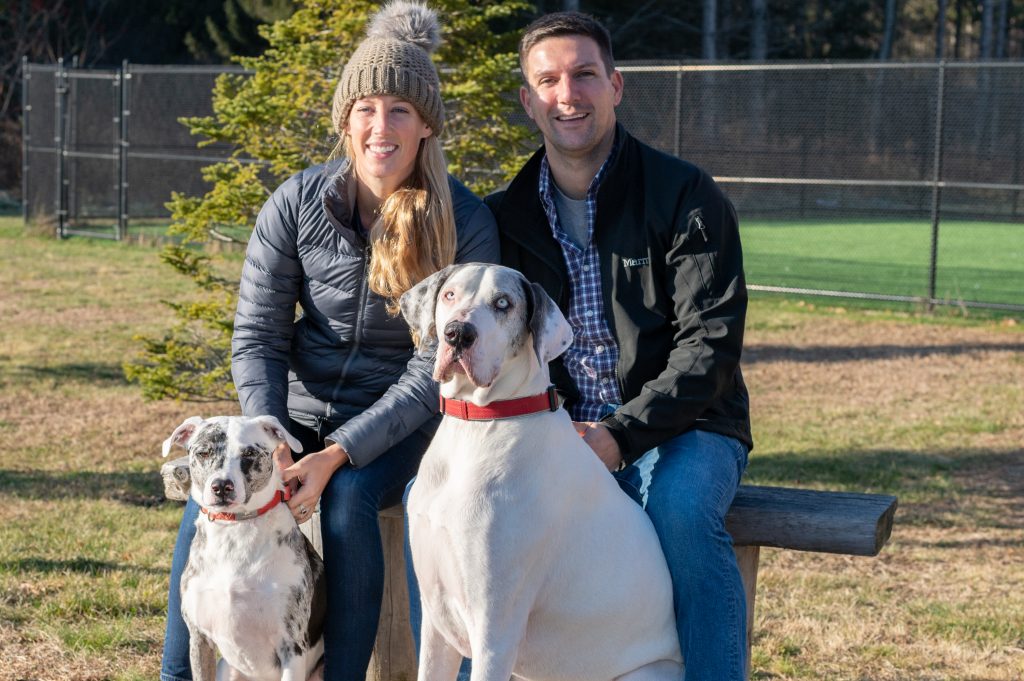 After nearly two years, our 11 Great Danes have closure. ❤
January 21st, 2020 was a frigid day. A horse trailer arrived to the ARLGP at 7pm with three adult Great Danes on board. They had just been seized from a cold barn by State of Maine Animal Welfare Agents.
It took nearly an hour for our team members to lure the Danes safely out of the vehicle and into the shelter. It may have been the first time they had ever been indoors with heat.
We named them Ulrick, Mathilde and Ellinor, and while their first day within our facility may have been scary and new to them, their lives only got better.
We teamed up with NEWS CENTER Maine's Peggy Keyser to tell this special story about 11 very large dogs, 22 months of court delays, and finally— happy adopters. View it here.
We still have one Dane, Patch, looking for his permanent home. Patch is a two-year-old special needs dog in need of adopters that can provide him with the care required to continue to thrive. If you are interested in learning more about Patch's needs in his new home, you can fill out our adoption questionnaire, here.
We extend a very heartfelt thank you to our fosters, volunteers, and team members who cared for these wonderful dogs for the past 22 months.